Atlantic Highlands, NJ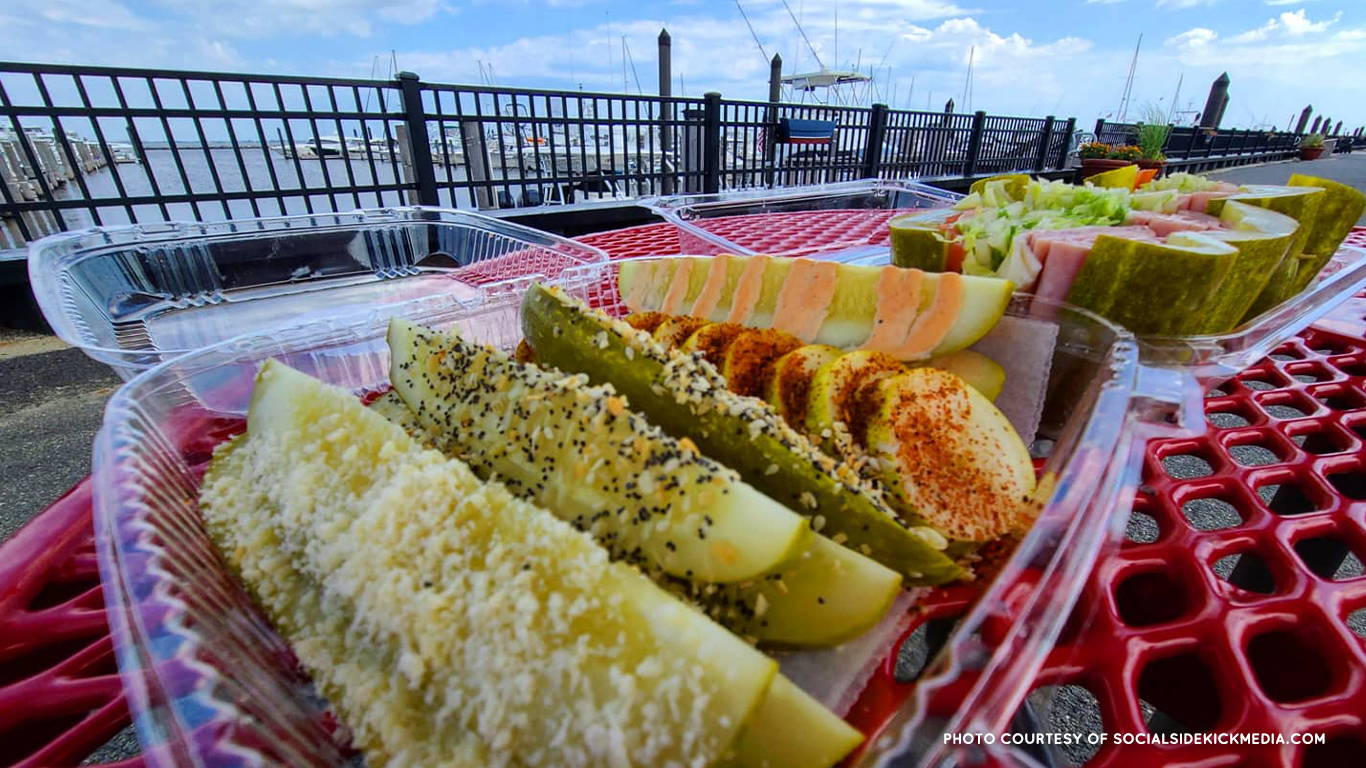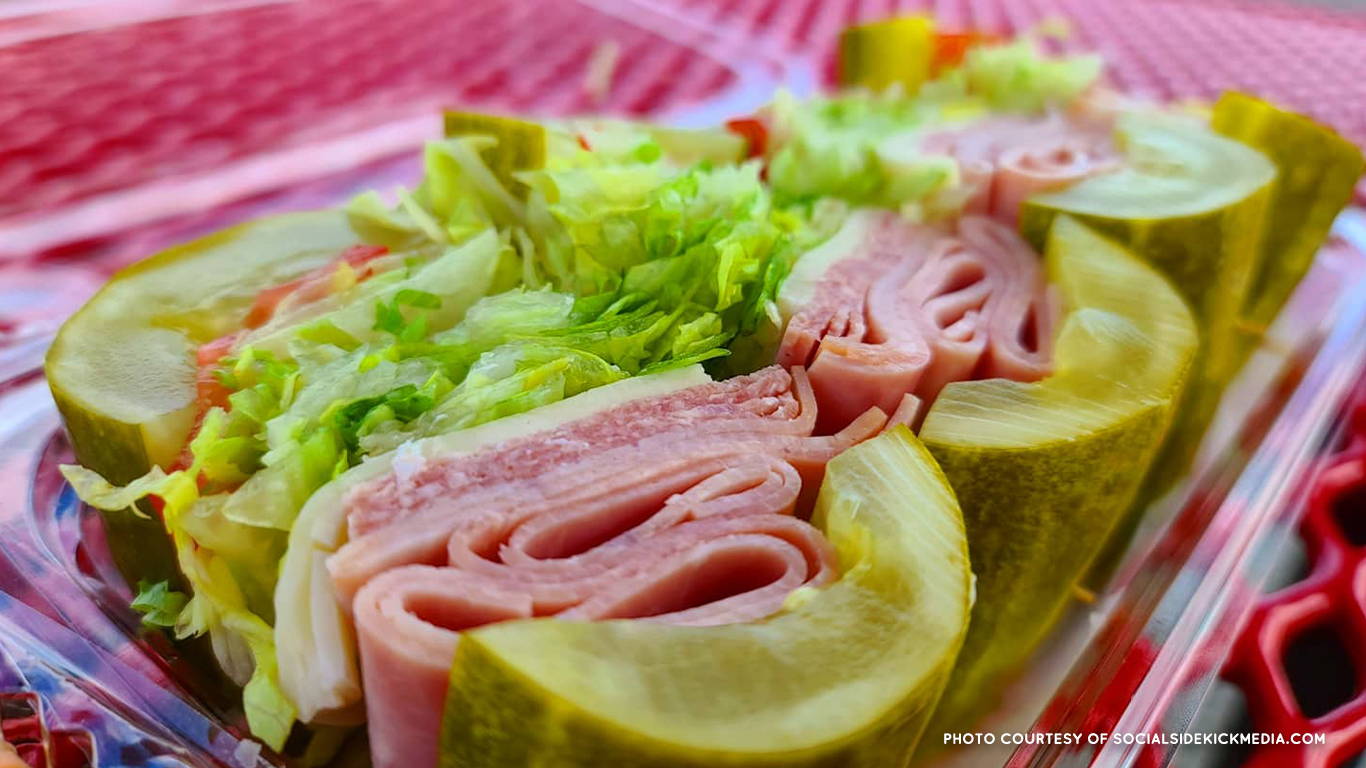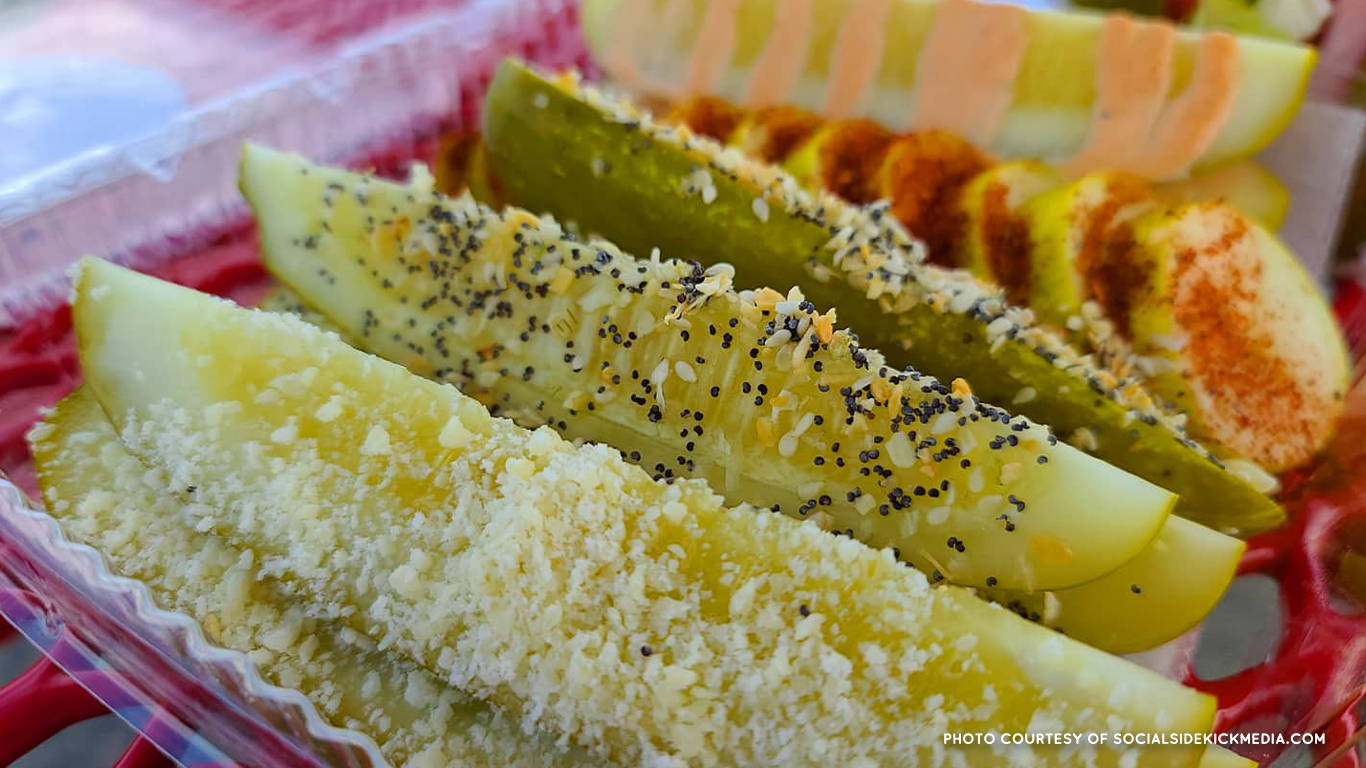 Peace Love Pickles is a sandwich shop with no bread in the house. Every sandwich is constructed using our signature pickle, pickle roll up or cucumber roll up. You can order our custom sandwich selections from the menu or build your own! Our team also offers small batch custom pickle flavor profiles by the quart, a house made brine spiked bloody, signature brine by the bottle and house made signature brine based cocktail mixers. We are a sanctuary for those with dietary restrictions, gluten intolerance for those that follow the Keto regimen and for those that simply LOVE our signature pickles.
131 First Ave.
Atlantic Highlands, NJ 07716
Open Thursday thru Sunday, 11-3
Closed Monday thru Wednesday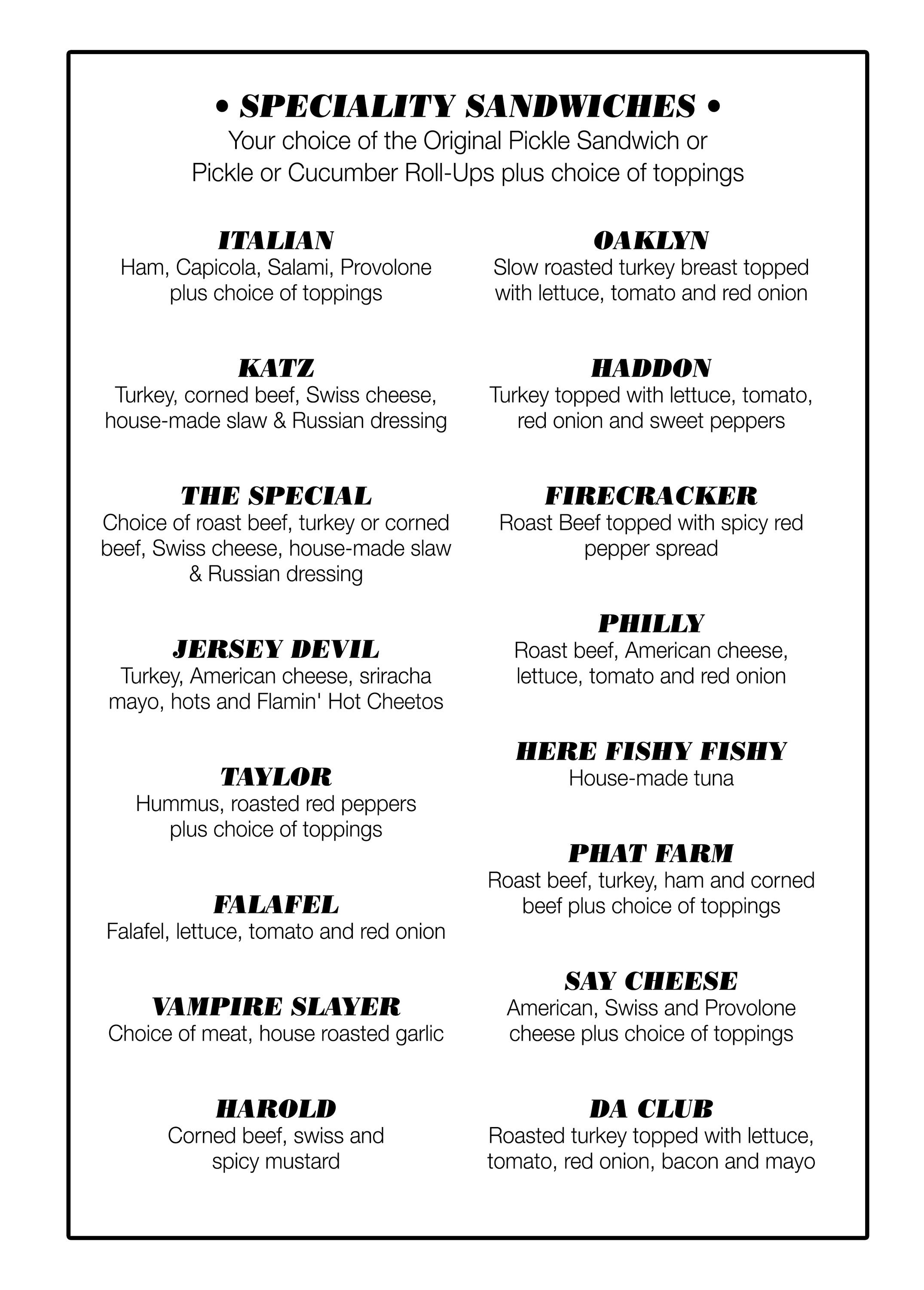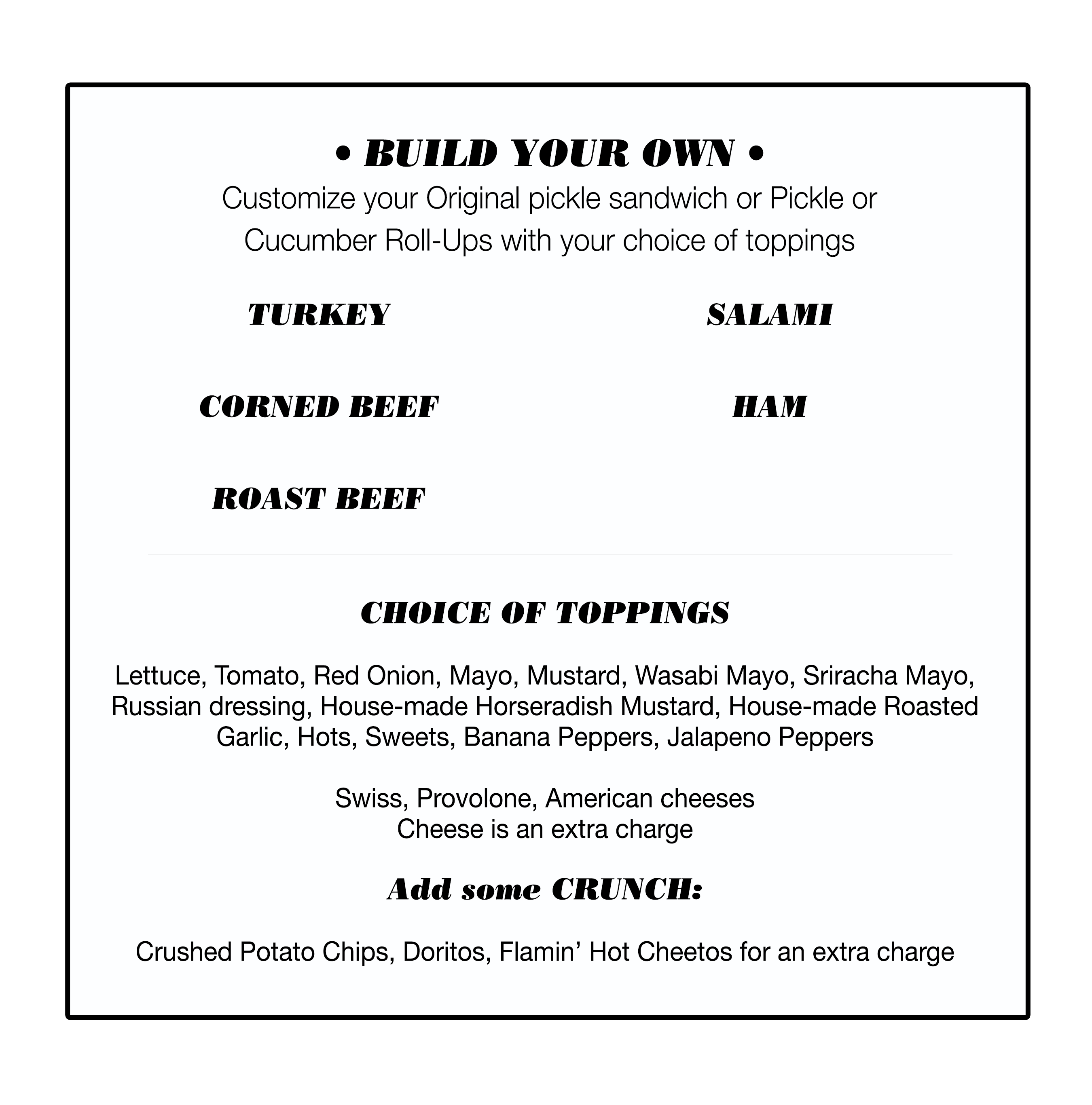 Peace Love Pickles
Party Trays

Our catering trays are a popular, fun and unique addition to any gathering! Trays are offered in our original pickle sandwich style as well as our pickle or cucumber roll ups. Our large tray serves approximately 15 guests and the small is well suited for gatherings of 10 people or fewer. Our signature menu options are delicious and they're the most frequently ordered tray items, but we are happy to customize sandwiches to your preferences. Call 732-377-2266 today to discuss details.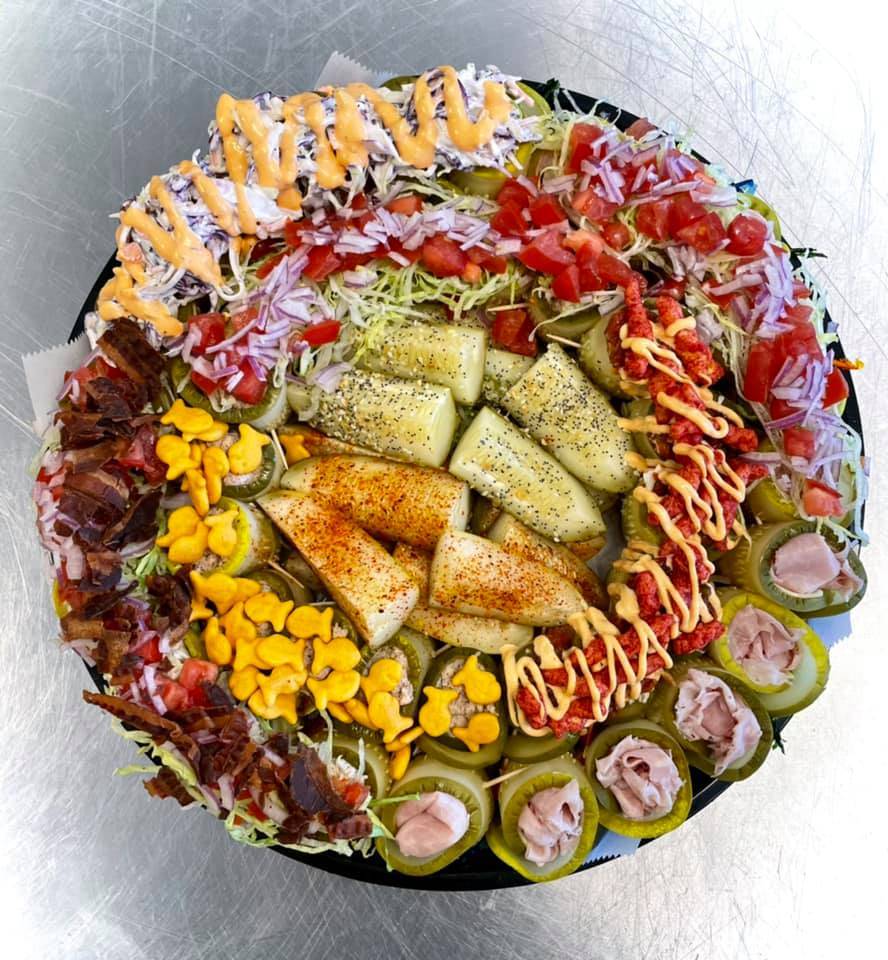 "We were greated with a smile and great conversation...as a pickle lover, the pickle roll ups and the pickle flight were absolutely amazing!!! Thank you from a Missouri pickle lover 💚"
Tammy Ess
"EXCELLENT ALL AROUND! Extremely friendly service. Neat and clean. Very filling. Great menu selection. Thinking next time I'll grab a few mixers for cocktails too! The samples we tasted were awesome! Again EXCELLENT!"
Dave Szmitkowski
"Delicious pickle roll and pickle sandwich! Super friendly staff and excellent recommendations! Was it messy? Yes. Was it worth is YES! Can't wait to go back for more! The Bloody Mary mix is absolutely delicious along with the pickle juice. Give this place a shot!"
Sch Ama